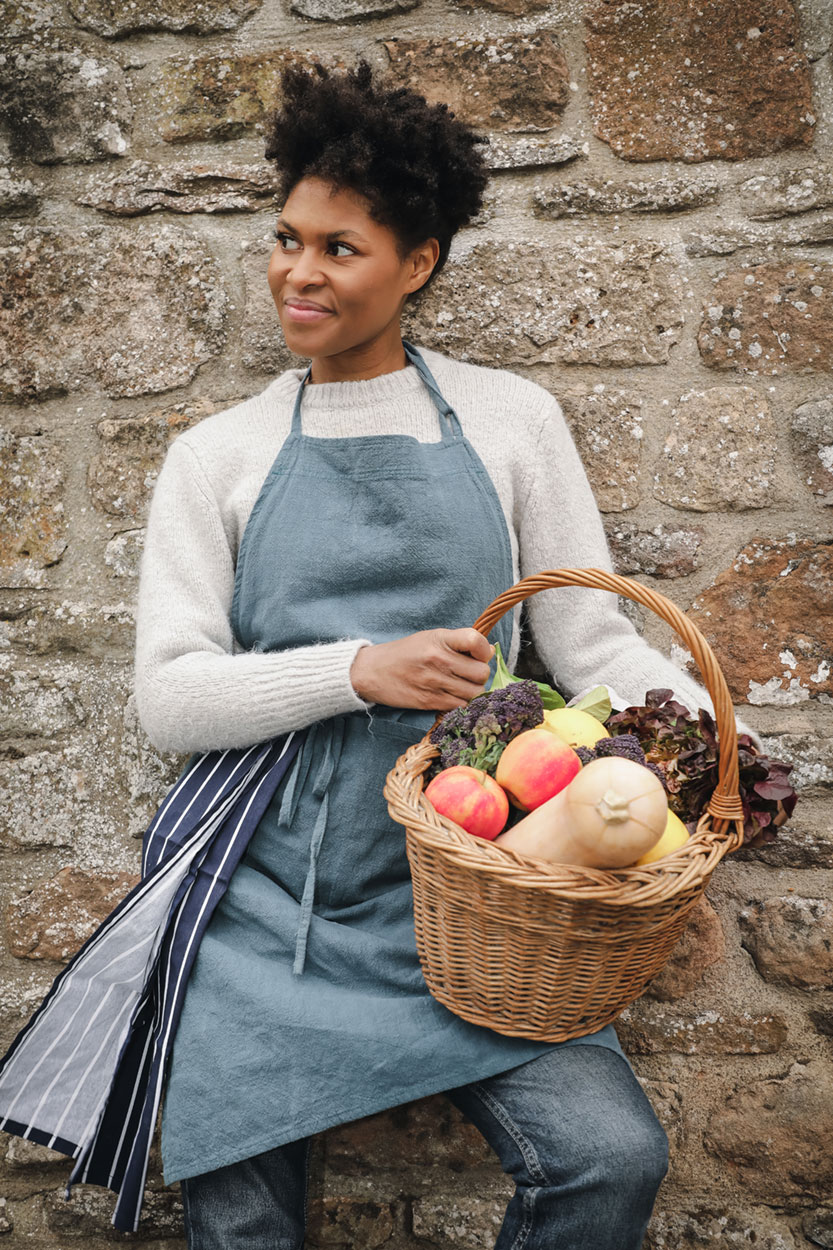 Hi, I'm Verity, welcome to my seasonal home kitchen, food styling & food photography.
The recipes you will find here are influenced by what was on my childhood family table. We were a Caribbean family growing up in the southwest of England. Spicy Caribbean hot pot stews followed by a very British dessert-like Jam roly-poly with custard was often enjoyed in one sitting. My memories of childhood food are built around the merging of cultures & now extend to my world travels to Africa, Italy, Brazil and Southeast Asia. My first job was working as a cashier in a bakery, the early mornings, freshly baked bread, smoky, sweet steam and perfectly lined up patisseries influenced my love for baking. A few years ago, my Sicilian husband and I left the chaos of London and moved to the picturesque city of Bath. The slowdown in pace brought me back to fumbling around in the kitchen, determined to make use of all the forgotten kitchen equipment I had accumulated over the years. I started playing with flavours, developing recipes, and documenting the success and failures of making food. This has to lead me to train in a cooking school and fulfil a full-time career in Recipe development, Food Styling and Food photography. I am passionate about lemons, creating show-stopping cheeseboards & platters, Campari with olives, pasta, espresso martinis and sweet things with clotted cream. I have a soft spot for making bread, I  have been known to spend hours revising bread recipes analysing and perfecting the texture & rise. My cooking is inspired by experiences, experimenting with a merge of food cultures. Here you will find everything from sweet pastries, cakes, bread, and home-cooked hearty meat and veggie meals, with a real focus on eating seasonally. If you are interested in working together, whether it involves making a bespoke dish or food for a photo shoot, recipe creation for a cook book/E- Book, food styling, or food photography, get in touch at fortheflavour@outlook.com and let's talk food.
For more on my food origin journey see my feature in Bath Life magazine.